Care Management services are provided by Lauren Watral, a graduate of Duke University with a Bachelor of Arts degree (BA).

Lauren earned her Masters in Social Work (MSW) from the University of South Carolina and holds a certificate in Geriatric Care Management from Louis and Clarke University. She earned her CMC (Care Manager Certified) designation in 2014.
While beginning her professional career in social work in 1986, Lauren progressed into various positions encompassing mental health, substance abuse counseling, and older adult care programming.
She joined a geriatric care management company in 2003 and was instrumental in the design of services, training of care managers, and client management. In 2009, Raleigh Geriatric Care Management was established.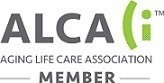 About Raleigh Geriatric Care Management